Australian Lowline steers get
74% to 76% dress out when
put to the test by Queensland butcher.

The proof's in the eating. In an evaluation in Queensland, dressing percentages for two purebred 25-month-old Lowline steers reached 76.13 and 74.21, well above the 70% figure aspired to by other breeds. The figures were provided by The Raw Sausage, Queensland butchers for 43 years. Butcher Graham Zahl attributes the high dress out percentage to lower bone content.
Cut
Steer A
75.5kg per side
Steer B
87kg per side
T-Bone
5.74
5.06
Fillet
0.55
0.72
Rump
2.66
3.56
Round
2.86
3.05
Topside
4.04
4.49
Silver-side
4.04
4.69
Shin
2.50
2.43
Y-Bone
5.24
5.99
Brisket Rolled
2.27
4.24
Roast Rolled
6.40
5.99
Skirt
0.71
1.30
Premium Mince
12.0
13.26
Sausage Mince
6.0
6.78
Rib Fillet
2.43
2.77
Bones
11.0
14.78
Fat
7.0
7.58
SUB TOTAL
75.44
86.69
Less Fat and Bones
18.0
22.36
TOTAL
57.44kg
64.33kg
RESULT
76.13%
74.21%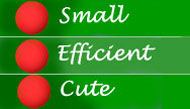 Casablanca Lowline Stud, based at
Whangaehu near Wanganui, New Zealand(previously at Kumeu, Auckland) welcomes your contact about Australian Lowline Cattle.
You can ring us on New Zealand 06 342 6670 or Email us or join our mailing list to receive current Australian Lowline news.

Form Object
SERIOUS BEEF CATTLE Australian Lowlines are serious beef cattle and have won major carcass contests against Australia's best cattle including the Supreme Champion Beef Carcass at both the Ekka (Brisbane Royal Show)and the Melbourne Royal Show.
AUSTRALIAN LOWLINE CATTLE. BRED FOR BETTER BEEF.
Judy and David Sainsbury, Casablanca Lowline Stud, 16 Haunui Rd, Whangaehu, Wanganui, New Zealand.
Telephone:(New Zealand)09 342 6670. Mobile:0211433204. Email:lowline@casablanca.co.nz