Pedigree and commercial
Australian Lowlines for Sale

FOR SALE DECEMBER 2015
All stock offered are purebred and registered. Check their pedigrees by entering CBL under "current owner identifier" in the
ALCA Herdbook
and clicking on each animal's name. Our herd TB status is C10 and we are BVD-free.
TWO YEAR OLD HEIFERS
Four two year old heifers, Casablanca Rania, Sara, Sayidah and Amira, all born October 2013, all by Casablanca Barbary Coast, and all of which will be running with registered bull Barbecue Ranch Jazz from mid-December. Jazz is by the outstanding Australian bull Ardrossan Jamberoo who was sold to the United States where his progeny have brought prices as high as $US80,000.
ALSO
Casablanca Desert Star who was also born October 2013.She is by Casablanca Hercules who is by the outstanding Australian bull Colombo Park Zacaria. Star is also running with Jazz. Her progeny will combine three important Australian bloodlines Avonsleigh Atlas (through our best cow Casablanca Sahara) Colombo Park Zakariah and Ardrossan Jamberoo. The progeny from all these heifers should turn out well because they have been allowed to grow to two-year-olds before being put in calf.All should calve in September 2016.
YEARLINGS A good selection of heifers and bulls born December 2014.
OPPORTUNITY
Casablanca is looking for a future partner (or partners) with adequate land in the lower or central North Island) to help us continue this well known stud as our ages advance.
No initial cost to you or ongoing profits to us.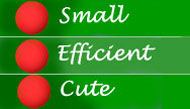 Casablanca Lowline Stud, based at Whangaehu near Wanganui, New Zealand (previously at Kumeu, Auckland) welcomes your contact about Australian Lowline Cattle.


Contact us for further details.
You can ring us on New Zealand 06 342 6670 or Email us 

MANAGEABLE SIZE/ FAST MATURING
Australian Lowlines, which have 100% Angus genes on a more compact frame, are designed to be smaller and to mature earlier than beef cattle of other breeds.

100% ANGUS GENES ON A COMPACT FRAME
Like all Angus, Australian Lowlines provide high quality cuts of meat with good marbling and the right amount sub-cutaneous fat. They are serious beef cattle that win awards against all comers in carcass competitions while being cute enough for any lifestyler. They are placid and manageable and don't pug your paddocks like huge cattle of other breeds.


Judy and David Sainsbury, Casablanca Lowline Stud, 16 Haunui Rd, Whangaehu, Wanganui, New Zealand.
Telephone:(New Zealand)06 342 6670. Mobile:0224026559. Email:lowline@casablanca.co.nz