Australian Lowline cattle links in USA, Canada, Australia, NZ, UK

ALCA
This is the official website of the Australian Lowline Cattle Association, also known as ALCA. ALCA is the original association which established the Australian Lowline herd book and which controls the breed in Australia and New Zealand. Based at ABRI, University of New England, New South Wales, Australia.
ABRI
The Agricultural Business Research Institute which administers the Australian Lowline breed. ABRI is a world leader in ag-business services with 80 different breed associations and 35 million head of stock of eight different animal varieties registered on its data base. Of particular interest is the BREEDPLAN beef cattle genetic evaluation system covering a wide range of traits including birth weight, calving ease, growth, milking ability, fertility and carcass information.
American Lowline Registry
runs the US herd book.
In the US, Australian Lowline cattle are known as American Lowlines. However, all stud stock must be DNA verified back to the Australian Lowline herd book and all Lowlines imported into the US from Australia must be registered with ALCA to be eligible to be cross registered. American Lowlines can be registered as full bloods or "percentage" but the registries are kept separate and no matter how many times a percentage Lowline is bred to a full blood Lowline, it can never be entered into the full blood registry so the genetic purity of the breed is preserved.
Canadian Lowline Association
runs the Canadian herd book and in Canada, Australian Lowline cattle are known as Canadian Lowlines. However, all stud stock must be DNA parentage verified back to the Australian herd book as in the US.
The Northwest Lowline Association
(Northwest US including Washington State, Idaho and Oregon). Must be a breeder of Lowline Angus cattle and must be a member of the American Lowline Registry.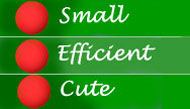 Casablanca Lowline Stud, based at Whangaehu near Wanganui, New Zealand (previously at Kumeu, Auckland) welcomes your contact about Australian Lowline Cattle.

OPPORTUNITY
Casablanca is looking for a future partner (or partners) with adequate land in the lower or central North Island) to help us continue this well known stud as our ages advance.
No money need change hands.
Contact us for further details.
You can ring us on New Zealand 06 342 6670 or Email us 

100% ANGUS GENES ON A COMPACT FRAME
Like all Angus, Australian Lowlines provide high quality cuts of meat with good marbling and the right amount sub-cutaneous fat. They are serious beef cattle that win awards against all comers in carcass competitions while being cute enough for any lifestyler. They are placid and manageable and don't pug your paddocks like huge cattle of other breeds.

Judy and David Sainsbury, Casablanca Lowline Stud, 16 Haunui Rd, Whangaehu, Wanganui, New Zealand.
Telephone:(New Zealand)06 342 6670. Mobile:0211433204. Email:lowline@casablanca.co.nz