Why we chose AUSTRALIAN LOWLINE ANGUS cattle for our lifestyle block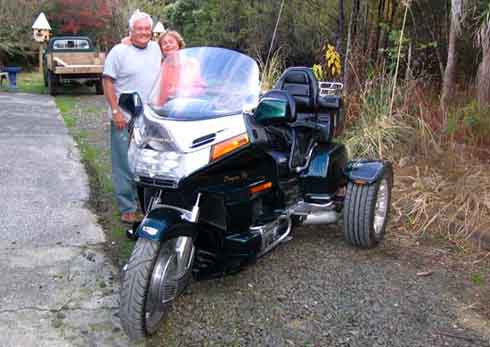 We're David and Judy Sainsbury, owners of Casablanca Lowline Stud. Entrepreneurial by nature, business savvy, but no longer young. Dave's a retired accountant and IT specialist. Jude's been in pharmaceuticals, IT, journalism and politics. We both have dairying and country backgrounds and we've both done a lot of adventurous things.
Some years ago we down-sized to a lifestyle block at Kumeu, just out of Auckland. We decided on beef cattle but (both having wrecked shoulders) needed a breed that we could handle with ease. We didn't want our paddocks pugged, either. (It can get a bit waterlogged at Kumeu.) We looked at all the small and miniature beef cattle breeds and weren't that impressed. Some breeds were Clayton's cattle, bred to be picturesque. Some carried the dwarfism gene with its potential for abnormality and abortion. Some breeds, frankly, were scrawny.
None of these were for us. We wanted real cattle. Beef cattle. Cattle that cut a mean steak.
Then we discovered Australian Lowlines, the scientifically derived small Angus cattle with their impeccable genetic history. Australian Lowlines are the right size, easy to handle, and very docile. They're serious beef cattle, with better conformation than most Angus because they're smaller replicas of their champion ancestors which were some of
the best Angus cattle
in the world.
They're easy calvers and good doers and they have outstanding carcass characteristics. Australian Lowlines are naturally polled so you don't have to worry about dehorning. They're all very "even" and we know what to expect from them because they are the most genetically studied cattle ever. And they look great in our paddocks.
So we set up an Australian Lowline stud using some of the best blood lines.
More recently we moved to Whangaehu near Wanganui to escape the Auckland traffic and the Super City and we brought our cattle with us.(Although we now live in the Rangitikei, we both still drink the Kumeu wine.) We've exhibited successfully in New Zealand and Australia Royal Shows and in 2013 organised the Lowline ring at the New Zealand Royal Show.Dave's been president of the North Island Lowline Breeders Group and Jude spent some years editing the Lowline magazine. You could say we're Australian Lowline connoisseurs.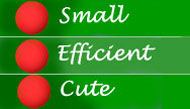 Casablanca Lowline Stud, based at Whangaehu near Wanganui, New Zealand (previously at Kumeu, Auckland) welcomes your contact about Australian Lowline Cattle.

OPPORTUNITY
Casablanca is looking for a future partner (or partners) with adequate land in the lower or central North Island) to help us continue this well known stud as our ages advance.
No money need change hands.
Contact us for further details.
You can ring us on New Zealand 06 342 6670 or Email us 

MANAGEABLE SIZE/ FAST MATURING
Australian Lowlines, which have 100% Angus genes on a more compact frame, are designed to be smaller and to mature earlier than beef cattle of other breeds.

100% ANGUS GENES ON A COMPACT FRAME
Like all Angus, Australian Lowlines provide high quality cuts of meat with good marbling and the right amount sub-cutaneous fat. They are serious beef cattle that win awards against all comers in carcass competitions while being cute enough for any lifestyler. They are placid and manageable and don't pug your paddocks like huge cattle of other breeds.